Konecranes Wins Mobile Harbour Crane Order in Poland
27th June 2019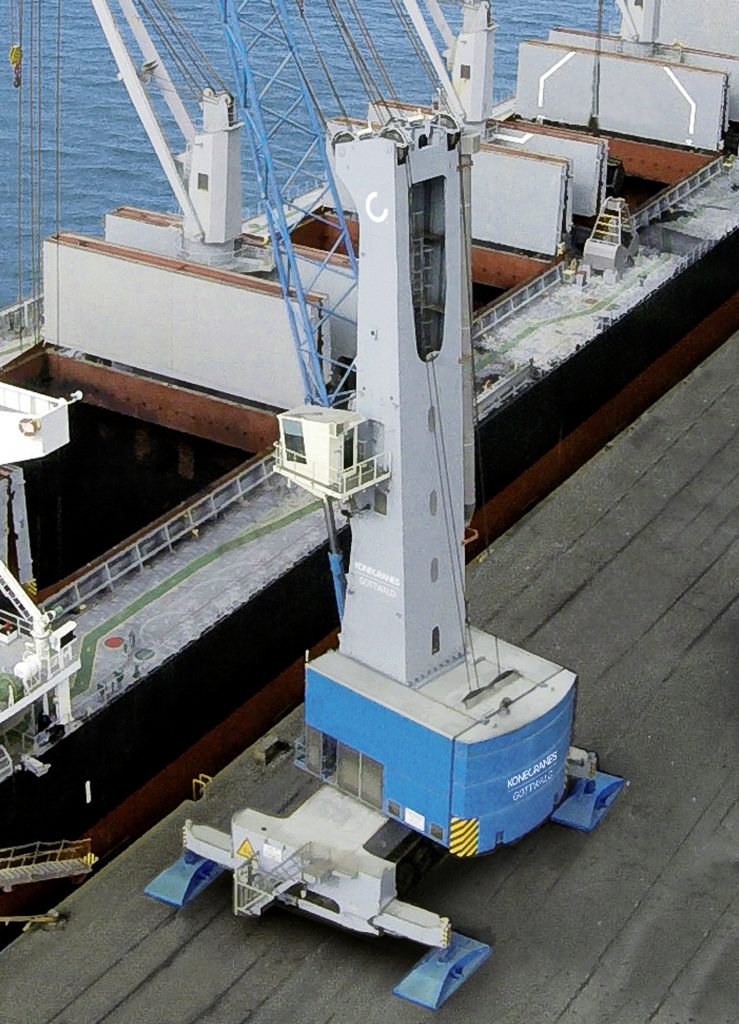 HES Gdynia Bulk Terminal SP (HES Gdynia), on the coast of northern Poland, has ordered an eco-efficient Konecranes Gottwald Model 6 Mobile Harbour Crane for continuous-duty bulk handling. The order was booked in the second quarter, and the crane will be pre-commissioned and handed over by the end of 2019. The crane is suitable to handle different kind of dry bulk materials and is furthermore able to travel between two quays. This results in more flexibility during the unloading process and enables HES Gdynia to offer even better service to customers.
"Another HES terminal in the Port of Rotterdam already operates a Konecranes Gottwald Model 6 mobile harbour crane, and it has consistently demonstrated high performance and reliability," says Sonia Florczuk, Commercial Director of HES Gdynia. "Its low cost of ownership and long service life convinced us to invest also in a Konecranes Gottwald mobile harbour crane in Poland. It was also customized for the challenging conditions on the quay at our Gdynia terminal."
The new crane will be a Konecranes Gottwald Model 6 mobile harbour crane in the four-rope variant G HMK 6508 B for continuous-duty bulk handling. It features a raised tower cabin for a better view on the vessel, and an extended chassis with an additional axle to cope with special quay loading requirements, a design already proven in other terminals. In addition to the eco-efficient diesel-electric drive, the crane is equipped with an external power supply, which boosts efficiency even more while also reducing local exhaust and noise emissions in the terminal.