Fridge and Freezer Transporter Signs for Latest Semi-Trailers
9th March 2018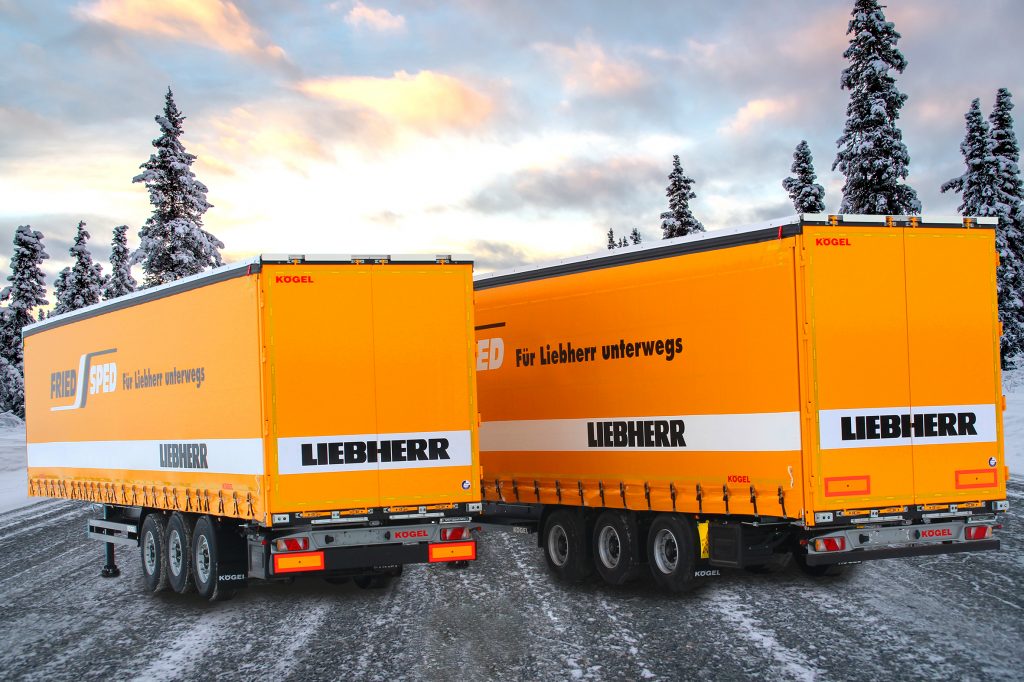 Baden-Württemberg based logistics supplier Fried-Sped is to receive 20 new Kögel semi-trailers. Fifteen Kögel Cargo semi-trailers and another five Kögel Mega models will be added to the forwarding company's existing fleet, which consists only of Kögel semi-trailers. In future, the forwarding company intends to use the new trailers primarily for transporting high-quality fridges and freezers from an internationally recognised manufacturer.
Even the standard Kögel Cargo and Mega semi-trailers come with benefits such as low maintenance costs and high-quality workmanship. The VarioFix perforated steel external frame is equipped with 13 pairs of lashing rings for load-securing, each ring affording 2,000 kg of tensile force. The body meets the body stability standards of DIN EN 12642 Code XL, making any additional load-securing unnecessary for form-locked loads. Thanks to the use of the standard Kögel integral roof tarpaulin, there are no straps left hanging down when the roof is open because these are integrated into the roof tarpaulin. This means that the straps cannot get snagged up when loading and unloading. Pallet cages stacked three high are easy to load and unload from Mega trailers thanks to the clear internal height of three metres and the standard mechanical-hydraulic lifting roof. This increases the side and rear through-loading height to more than three metres.
All 20 Fried-Sped trailers are optionally equipped as per Daimler Directive 9.5. This includes steel pallet limiting rails and a double front-wall bulkhead made from a 12 mm thick and 1,250 millimetre high textured coated board. On request, the rear of the trailers can also be fitted with reinforced steel rubber bumpers for enhanced bump protection.
Nano ceramic technology and cathodic dip-paint coating together with a coat of UV varnish provide the entire frame on Kögel Cargo and Mega Rail trailers with long-term corrosion protection.