Trade-ins "As Popular With Businesses As With Consumers"
17th June 2019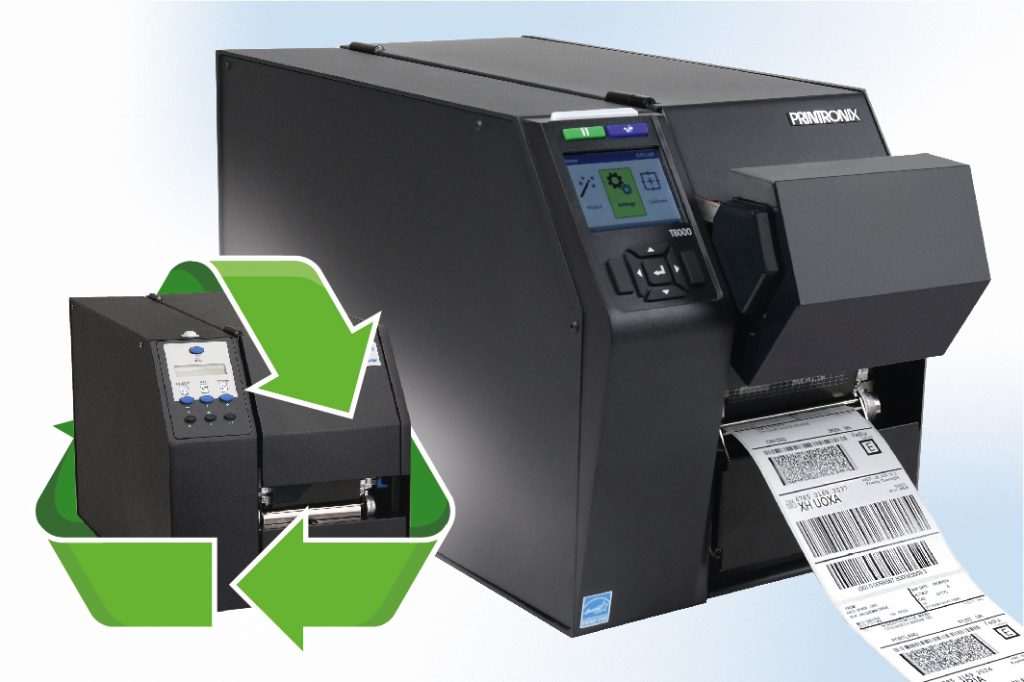 Trade in schemes are not new, from car scrappage to trading in mobile phones. And it's easy to see why. Customers get the latest vehicle or device, their redundant piece of kit is taken off their hands and recycled, where possible, and they are usually offered some kind of financial incentive for doing it.
And the practice works well in industry too as Printronix Auto ID has found, which has led it to relaunching its popular trade in-trade up scheme.
It's a double-whammy when organisations can take advantage of the improved performance of newer printers at discounted prices while simultaneously ensuring their traded in devices are disposed of safely and responsibly.
Under the scheme, Printronix Auto ID is inviting companies running its discontinued T5000 machines, or other industrial thermal barcode printers, to trade them in and trade up to T8000 devices, while enjoying discounts of up to 7%.
By trading old T5000s for new T8000s, businesses would notice a real difference in performance and features. The T8000 is similarly rugged but offers 40% faster print speed and six times faster processing speed. It also has eight times more memory than its peers.
The T8000 is Energy Star compliant, which means it has been independently certified to save energy and money, and protect the climate. It also has a full colour, high resolution, icon-based 3.4" display panel which makes for easier navigation compared to the T5000's LCD display. The T8000 offers a quick change memory card (QMQC) and the industry's most extensive library of printer emulations including PostScript/PDF printing.
But crucially with this trade in-trade up scheme, by participating, businesses are relieved of the burden of disposing of their old machines, they can feel confident knowing their old devices are being recycled responsibly. Printronix Auto ID is very mindful of its WEEE responsibilities. It works with a professional Europe-wide waste management company that collects the old devices and disposes of them in line with EU standards.
The aluminium and steel chassis of Printronix Auto ID printers are the reason the devices prove so robust in industrial environments. Both metals are highly prized so it's good to know their value is being recycled elsewhere.
Reverse logistics processes are playing an increasing role in reducing waste and improving sustainability so it's heartening to see suppliers like Printronix Auto ID committing to the return, recycling and reuse of its products.
The Printronix Auto ID trade in-trade up scheme is open to any European business. To participate, companies need to supply the printer model and serial number of the device(s) they are trading in. They can either do this by contacting their local reseller, or by applying online via the web link printronixautoid.com/trade-in/. Once firms have had their trade-in accepted and the purchase order (PO) placed, the new T8000 will be delivered.
No later than 10 days after the new printer has been received, the traded in T5000(s) have to be ready for collection by the scrapping company otherwise the discount can't be awarded.
Under the scheme, firms in the EU can trade in/trade up as little as one device. For European companies outside the EU, the minimum number of old industrial printers to be traded in and traded up is five.
This offer cannot be used in conjunction with any other promotions and terms and conditions apply. The trade in/trade up scheme runs until September 30, 2019.
For more information, visit www.printronixautoid.com