Bosnia Award for Italian Material Handlers Ferretto Group
2nd January 2019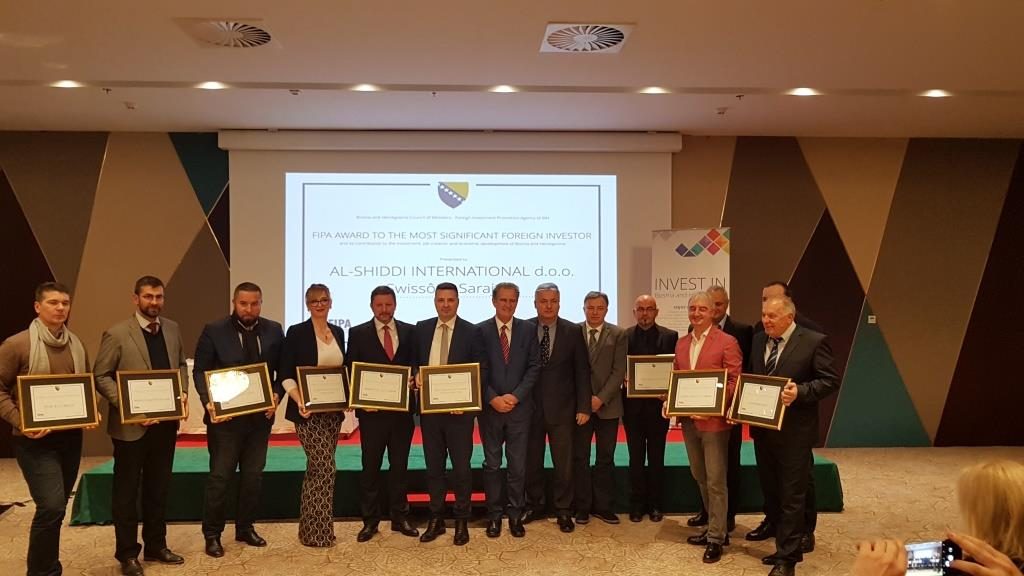 Italian materials handling specialist Ferretto Group has been handed the international development prize by FIPA, the Foreign Investment Promotion Agency of Bosnia and Herzegovina. Ferretto Group, one of the world's leading providers of material handling and storage solutions, was recognized thanks to recent investment in the new plant at Usora.
"We are very proud of this recognition," stated Miguel Fabra CEO of the group. "This is a project we strongly believe in as it represents an important milestone in our plans to expand internationally." The investment in Bosnia is part the Group's bigger restructuring effort that assigns the site in Usora to take over manufacturing for their core metal racking and mezzanines products, while the headquarters in Vicenza will focus on R&D and the production of the company`s innovative automated storage solutions.
In Bosnia since 2014, Ferretto Group has been expanding its production capability with a € 8 million investment in manufacturing equipment and upgrades to the current 20,000 sqm facility.