Voice Specialist Launches Augmented Reality Product
19th April 2017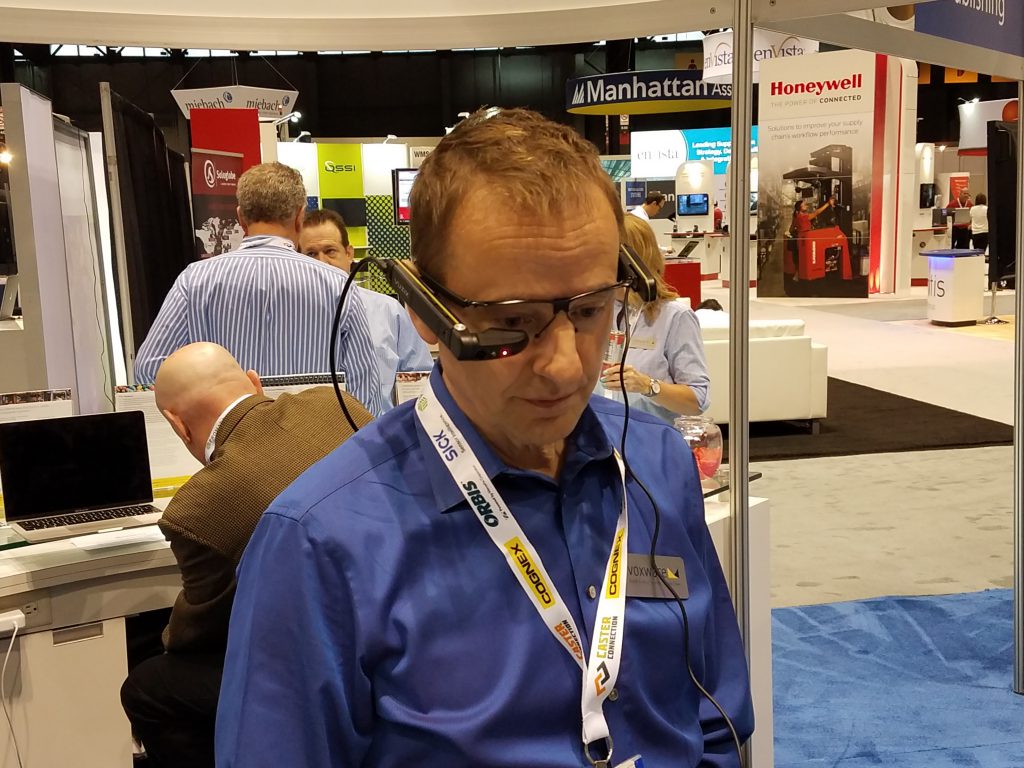 Voice specialist Voxware has introduced an Augmented Reality (AR) offering. It brings voice and scanning together with vision and image capture to create what the company calls "the most comprehensive personnel optimization solution in the category". The first two workflows addressed by the AR solution use smartglass technology to improve 'Packing & Shipping' and 'Returns & Receiving' in the distribution centre. Voxware showcased the product at the recent ProMat show.
VoxPilot was one of Voxware's earliest innovations. VoxPilot provides complete visibility with real-time actionable data for warehouse supervisors. Distribution operations that use VoxPilot in conjunction with voice automation are consistently achieving more than 30 percent efficiency gains. At ProMat 2015, Voxware introduced Intellestra, a first-of-its-kind predictive modelling and supply chain analytics platform to enable companies to manage the entire supply chain from picking, shipping and distribution of products in real-time.
"By continuously building upon our existing offerings, Voxware has developed a comprehensive solution to support distribution teams striving to run a more efficient operation," said Keith Phillips, President and CEO, Voxware. "The benefits offered by Augmented Reality technology make it invaluable to a wide range of industries, but we built these first two workflows with direct input from our existing retail customers."
In the 'Packing & Shipping' AR workflow, as items are selected in the warehouse and prepared for shipment, a packer will be able to capture a photo with his or her smartglasses to ensure the correct item is selected, is packed properly and is leaving the warehouse in pristine condition. This streamlined process, all available for a remote supervisor to monitor in real-time, allows personnel currently deployed as order checkers to be re-assigned to higher-value functions in the warehouse. Voxware's technology also provides evidence for filing claims with third-party shippers and the ability to refute false claims made by consumers. The 'Returns & Receiving' workflow will work in a similar manner to ensure the right product is being returned or to confirm the reason for the return.