Rugged Mobile All-Rounder Offers Unique RFID Reading Capability
16th May 2018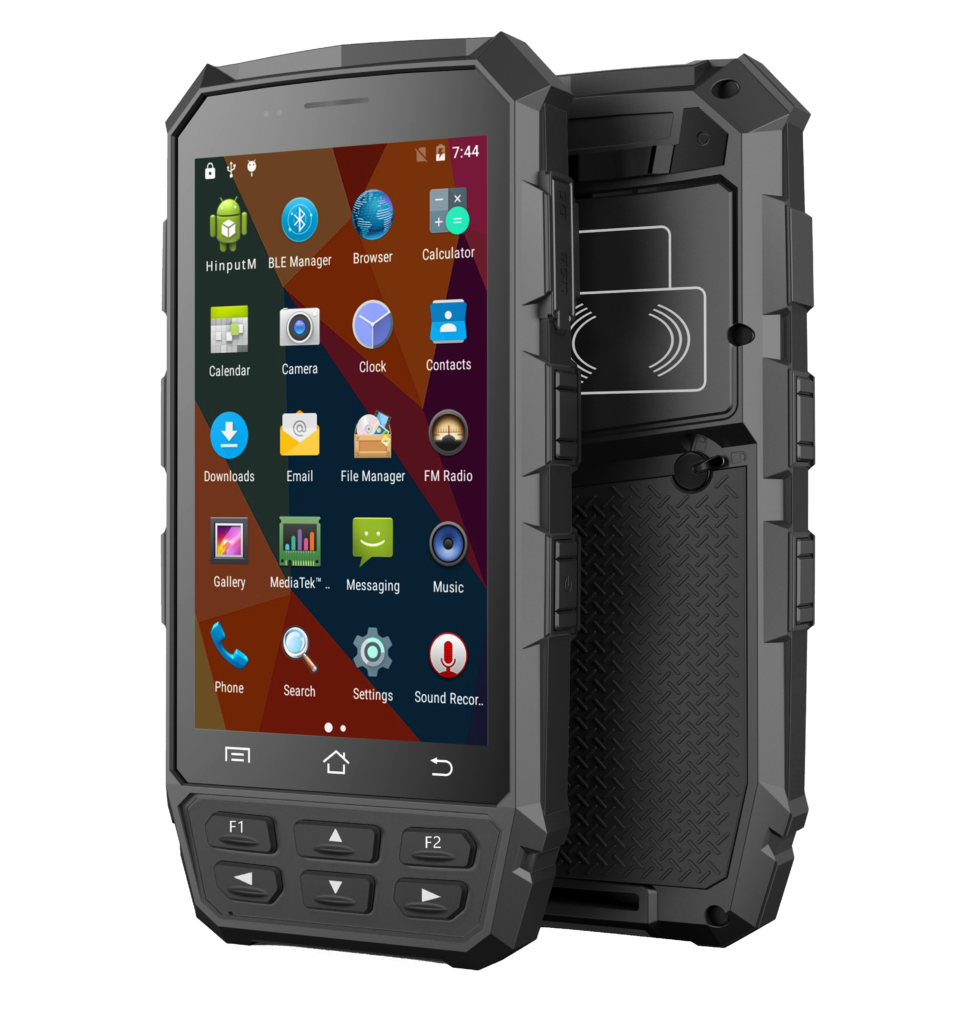 A new handheld offers an exclusive capability to read two RFID frequencies on one device (such as HF and UHF). The C4 Red from idTronic is an extra rugged Android mobile computer, with an IP65 protection class, ideally suited for industrial applications. The C4 Red features a high-performance quad-core processor, a long-lasting 4500mAh (expandable to 8000mAh) battery, a Honeywell barcode engine, and world-class RFID reading capability for UHF, HF / NFC & LF.
The German manufacturer says that reading large quantities of tags from a distance enables companies to leverage this single device in many areas of improved efficiency, especially in asset management, retail, warehousing, fleet management, and more.
The Data Connectivity for different environments and application scenarios (Fast and reliable cellular & Wi-Fi Connections) makes working in changing locations easy to handle.
With support of 4G LTE and Dual Frequency Wi-Fi (2.4 GHz & 5.8 GHz) you can speed your work speed up to highspeed.
A world class data capturing with different Barcode (Honeywell and Newland 2D Imagers) & RFID options simplifies your work process.
The working range of RFID is extraordinary with up to 1.5m (UHF: 865 – 868MHz / 902 – 928Hz, up to 150 cm (59"), HF: 13.56MHz, up to 8 cm (3.15") & LF: 125KHz / 134.2KHz, up to 8 cm (3.15")).