RFID Prevents Cargo Theft
31st October 2018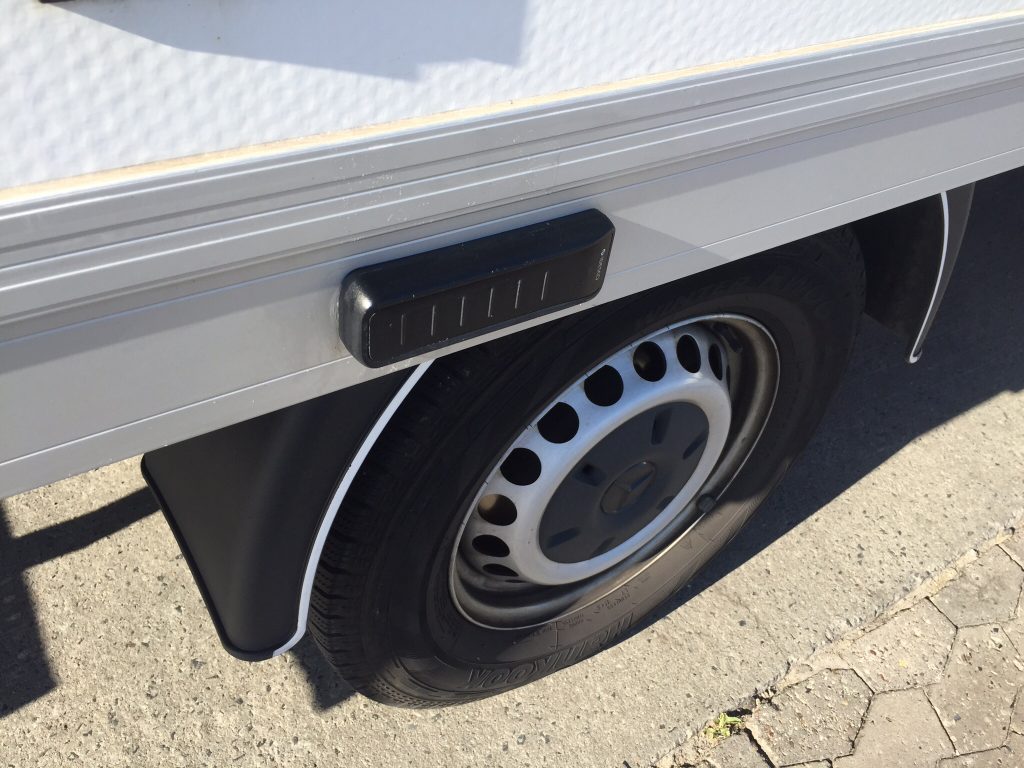 Denmark's Evotec chose Idesco RFID readers to complete their cargo securing system they had designed for transport companies' vehicles. Evotec's system does more than merely preventing cargo theft. Drivers also feel more secure when delivering because hijack risks are also reduced. This is because cargo is robustly secured when drivers leave vehicles behind.
Danish cargo companies had been struggling with regular delivery cargo thefts. Drivers did not feel secure when delivering and financial losses were growing. Evotec decided to develop a novel vehicle security solution for cargo companies. As part of their solution, Evotec selected Idesco 8 CD 2.0 DESFire readers for deployment on delivery vehicles. Idesco readers have since been installed on several hundred Danish cargo trucks and vans.
Bo Schønning, Evotec Aps CEO, described the subsequent cooperation of Idesco with his company, "We got great assistance in choosing the correct solution for our system". In addition to coded readers, Evotec ApS also subscribed to Idesco's convenient Security Key Management Service for ensure compatibility with every vehicle's readers. Since DESFire demands readers and transponders be encoded with matching security keys, Idesco's Security Key Management service saved Evotec extensive time and resources, freeing them to focus exclusively on installations for their customers' vehicles without worrying about managing DESFire keys themselves. "We feel safe when Idesco handles this data for our customers", says Schønning.
The cargo drivers of Evotec's customers are assigned vehicle specific transponders to carry, which open the cargo space when presented to the reader guarding it. For increased security, the driver cabin locks automatically when the cargo space unlocks. Additionally, cargo doors automatically lock when they close and will remain locked when the vehicle's engine is running. The system works equally well in vehicles equipped with liftgates. Opening the vehicle's driver cabin with the ignition key doesn't affect its cargo space: it remains continuously locked. If needed, a vehicle's cargo space could be opened remotely via fleet management software. If a transponder is stolen, a vehicle's readers can be reprogrammed to not recognize the transponders.
Vehicles are also equipped with GPS transmitters that update fleet software with vehicle locations and routes. The fleet software's online tracking and route reporting also provides cargo companies a powerful fuel control ability that can reduce fleet costs.