New Print Mechanism Promises to Improve Marking Solutions
22nd October 2018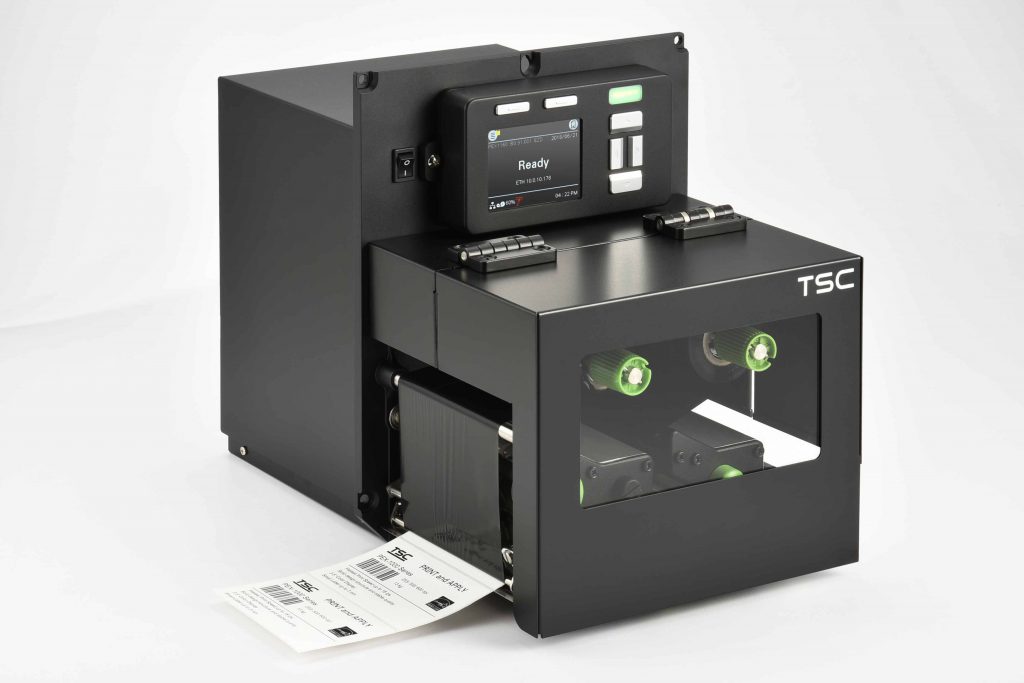 TSC Auto ID is about to present what it calls its innovative and programmable print module PEX-1000 LH (= left hand). Right hand models will follow in December. The brand new series combine a precision print mechanism with high performance electronics including a wide variety of modern sensors to produce labels at up to 18 inches per second – the fastest print speed in its class, according to the company.
In total, six thermal transfer printers are planned to be available at the end of the year. The 203 dpi right and left hand models PEX-1120 and PEX-1220 can print high quality labels with 203 dpi resolution at fastest speeds up to 18 inches per second. High precision label registration supports labels as small as 5 mm high. PEX-1130 and PEX-1230 offer 300 dpi and print speeds up to 14 inches per second, both 600 dpi modules PEX-1160 and PEX-1260 can achieve 6 inches per second. All models are equipped with enormous memory of 512 MB Flash and 512 MB SDRAM.
The new print engine incorporates a robust die cast construction with guarantee for years of reliability, ease of use and cost-conscious serviceability. Its durable and reliable design ensures stable media path for outstanding print quality and accuracy. The powerful and state of the art peel-off capability fits various label sizes with width up to 114 mm and, particularly, for smallest labels in 20 x 5 mm format.
TSC's PEX-1000 can easily be integrated into both new and existing print and apply environments. It features a bolt-compatible construction with a commonly used GPIO interface and an intuitive and easy to operate colour display. In addition, USB, parallel and serial interfaces, Ethernet, USB host and optional 802.11 a/b/g/n wireless and Bluetooth 4.0 modules ensures multiple connectivity. So, the new series is well suited for manufacturing and logistic ap-plications or pharmaceutical and healthcare labelling where high speed and high demand label printing is required.
The exclusive 3.5" colour display with 6 button menu as well as the front-side USB host support one-step updates for label formats or firmware via USB drive and external keyboard. With drawer design in rear, users can access quickly for maintenance while the print module's modularized media drive system supports an easy re-placement.