Drinks Dispenser Supplier Takes Panasonic Rugged for Technician Team
10th May 2019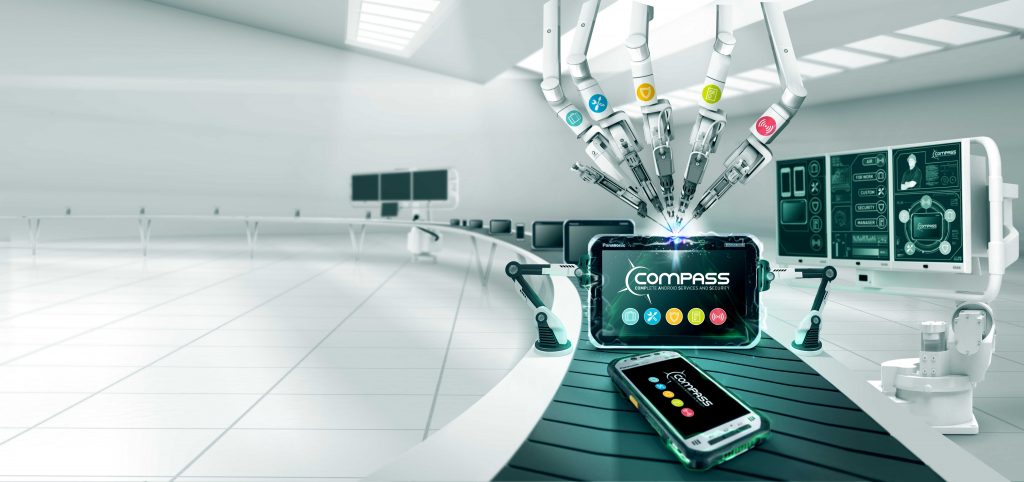 Innserve, specialists in the supply, installation and maintenance of beer and soft drinks dispense systems, is rolling out Panasonic TOUGHBOOK L1 Android tablets to its 400 technicians across the UK.
The company chose the devices for their rugged and ergonomic design, alongside Panasonic's commitment to supporting the latest Android operating systems and its comprehensive service and maintenance offering.
Innserve is the major provider of drinks dispensing in the UK. Its maintenance and installation technicians service more than 80,000 licensed and non licensed premises across England, Scotland and Wales. The company has used Panasonic TOUGHBOOK devices for many years and was impressed with the latest TOUGHBOOK L1 Android tablet.
"We require rugged Android devices that are functional, reliable and competitively priced," said Kieran Delaney, Innserve's Director of IT. "But it is not just the device, it's the service and maintenance that comes with it that is critical to the running of our operation. In addition, because we develop all our own desktop and mobile applications, ongoing support for future versions of Android is incredibly important to us to ensure we can continue to take advantage of future innovations."
Panasonic offers its Android customers specialist Android support through Panasonic COMPASS, its market-leading suite of enterprise management tools for Panasonic TOUGHBOOK rugged tablets and handheld devices running the Android operating system. The latest additions to the Complete Android Services and Security package include a new proprietary rapid configuration tool "PARC", enhanced security support for up to 3 years after product end of life and can be extended for up to 5 years, including support through OS transition where applicable., as well as a Mobile Enterprise Application Platform and an application submission portal to certify new applications for devices.
To ensure the workforce always has the right tools for the job, Panasonic also maintains a Rapid Replacement stock for Innserve at its configuration and service centre in Cardiff and provides a 24 hour replacement service for devices that are damaged or stolen.
Innserve technicians will receive their daily schedule of 8-10 appointments a day, plan their journeys and record information about each job using the device. In addition, the TOUGHBOOK L1 tablet will be used to place orders for and return parts, as well as for email communications, to provide access to HR systems and payment information, and also to show customers the latest information and training videos.